How can Adidas help the LGBT+ community of Russia,
where gay propaganda is illegal?
Ahead of Moscow's annual Colour Run adidas will launch a new range of multicoloured trainers.

We'll use Grindr to send secret messages to members of the LGBT community, so only the right people know the truth.
We'll instruct our allies to remove a hidden panel on the shoes, revealing hidden words.
​
This imprint will leave a parting message of Pride on Moscow's paint-splattered streets.
How can the world's most renowned business school persuade more women to apply?
By showing them where they'll be in 10 years.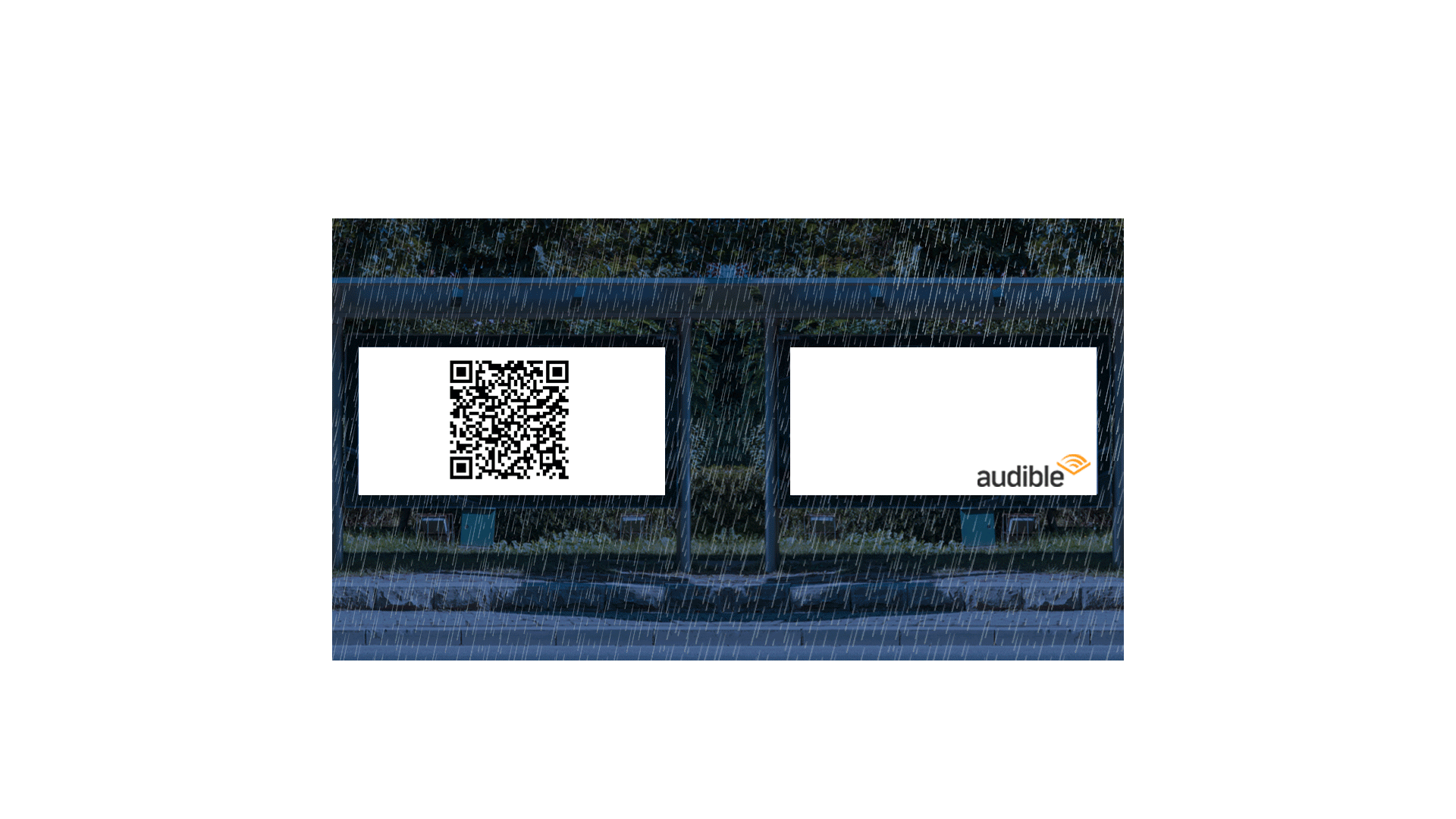 Audible have an almost unlimited catalogue of aural literature.
So why not advertise the brand with the first only aural headlines?
"The iron horse still rumbled through the tunnel when she woke. Lumbly's words returned to her: "If you want to see what this nation is all about, you have to ride the rails."
― Colson Whitehead, The Underground Railroad
Location-based posters will interact with their surroundings when scanned
Outdoor posters will change with the weather
"Colors shone with exceptional clarity in the rain. The ground was a deep black,
the pine branches a brilliant green, the people wrapped in yellow looking like
special spirits that were allowed to wander over the earth on rainy mornings only."
– Haruki Murakami, Norwegian Wood
"It was a good morning, there were high white clouds above the mountains. It had rained a little in the night and it was fresh and cool on the plateau, and there was a wonderful view."
– Ernest Hemingway, The Sun Also Rises
Ever wonder where someone's from but fear asking will make you sound like a raging xenophobe?